Arcades of the Villa Thiene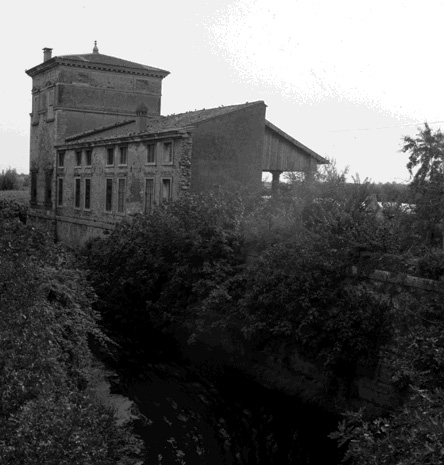 Cicogna di Villafranca Padovana Padua (1556) The barchessa which exists today is the only part of an ambitious project drawn up by Andrea Palladio for Francesco Thiene and his sons Odoardo and Teodoro. In the Quattro Libri Palladio declares that it was Francesco who initiated building works, and since he died in 1556 it is probable that Palladio's project must have been conceived shortly before this. In 1563 building works were in full swing, and a map dating from the following year well represents the state of the works which would halt in 1567, when Odoardo hastily abandoned Vicenza fleeing into Protestant territory for religious reasons.
Andrea Palladio was probably Odoardo's personal friend, since he actually assisted Odoardo at the alarming moment of his flight, and witnessed the notarial act which nominated Odoardo's brother Teodoro trustee of the properties he necessarily abandoned behind him. The project for Villa Thiene is documented by an engraving in the Quattro Libri: decidedly ambitious, it was characterised by a great loggia with a giant order, sealed by towers at the building's four corners. A drawing by Marcantonio Palladio of the realised barchessa exists, which is extremely close to the executed form. This would have been connected to the manorial house by two curved porticoes, of the kind which Palladio designed in virtually the same years for the Villa Badoer at Fratta Polesine.
Front (foto Guidolotti 1997)
View (foto Guidolotti 1997)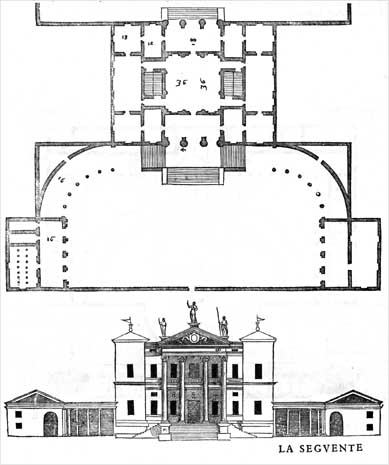 The villa after Andrea Palladio's Quattro Libri (1570)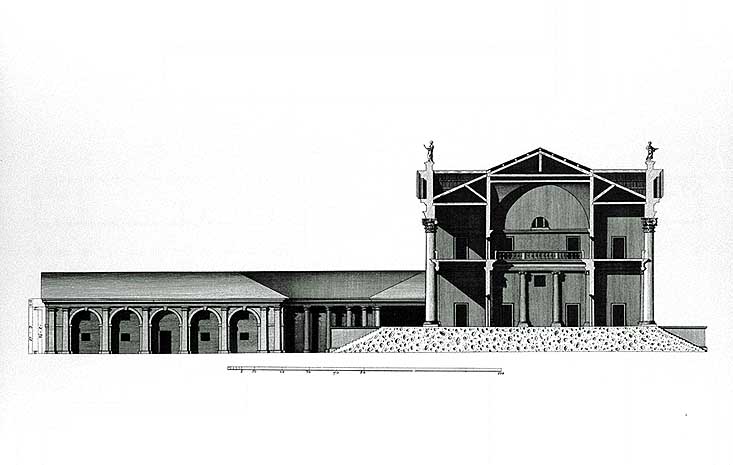 Section (Bertotti Scamozzi 1781)