Steady with Stair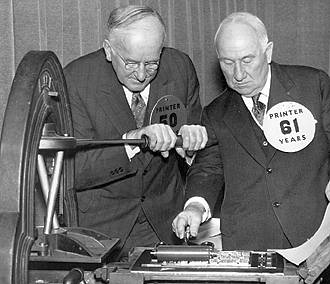 Under E.D. Stair, the Free Press grew to maturity and found the financial security that had eluded Quinby.
Stair had a long newspaper history, but was also a man of finance. In some ways, his portfolio previewed the multi-media companies of today. He bought and sold a handful of newspapers, owned a 158-theater entertainment empire and gave several stars their big breaks. He said theaters were becoming a bit too salacious for his tastes, and settled in with newspapers. He found a home at the Free Press.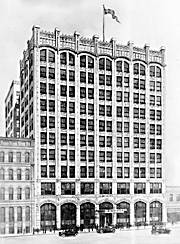 The owner of the afternoon Detroit Journal, Stair was persuaded in 1906 to join investors as a part owner of the 40,000-circulation Free Press. In 1913, it moved into larger, more modern facilities at 131 W. Lafayette Blvd. By 1917, Stair had controlling interest in the Free Press, where fortunes were booming along with those of the city.
As Detroit heated up with the auto industry, the newspaper war did, too. And the field of competitors narrowed. The Detroit News, born as the Evening News on the rival Quinby's presses, bought the 44,000-circulation Detroit Tribune in 1919. In 1922, Stair sold the Journal, with 120,000 readers, also to the News.
William Randolph Hearst bought the Detroit Times in 1921 and injected it with a new vitality, pushing his brand of coverage for the common man -- especially crime and scandal.
The Free Press found itself trailing in a three-newspaper war -- but making money, riding the crest of Detroit's prosperity. Free Press circulation nearly doubled from 111,000 in 1917 to 201,000 in 1927.
Circulation increased so rapidly that another move became necessary. In 1925, the Free Press moved to 321 West Lafayette Blvd., a building designed by the legendary Albert Kahn, the father of industrial architecture. His other Detroit-area landmarks include the Fisher Building, the General Motors Building, Ford Motor Co.'s Rouge Plant -- and the larger Detroit News, just three blocks down the street.
The Free Press grew journalistically, as well, under Stair, winning in 1932 the first of eight Pulitzer Prizes -- more than all other Michigan newspapers combined. That first Pulitzer-winner began, "The Legion marched."