Archives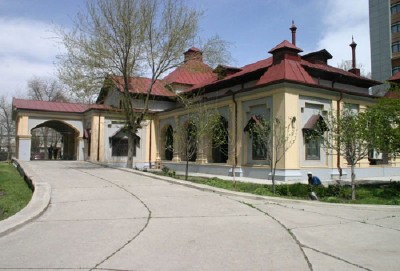 The earliest material in the
National Archives
of Afghanistan in Kabul dates back to the 7th century CE, and it would appear that collections of manuscripts have been retained by religious communities and the ruling elite since that time. As indicated on the website of the National Archives, written records from the region date back to inscriptions on stone in Kharoshthi, Kufic, 'Sardangari', Pahlavi, Greek, Avestan and Aramaic, that are part of the collection of the
National Museum
.
The first to establish a repository for documents of national significance in a modern sense was Amir Habibullah, who founded a 'royal library' in Kabul in 1901. The development of this collection into a modern national archive is described in detail on the website of the
National Archives
, the country's principal archival institution. An agency of the
Ministry of Information and Culture
, this institution aims to conserve important historical documents, manuscripts, calligraphy and miniatures, and to make these available for official reference and private research. The
National Archives
comprises Departments of Manuscripts and Historic Documents, and the website of the National Archives provides details of their collections. The recently-constructed extension building provides additional storage, offices and laboratory space. While the physical premises have been improved, there is still a need for development of skills and equipment to undertake the conservation of the thousands on manuscripts in the collections, many of which are in critical condition.
Additional collections, including important instructions from the royal court and official letters, exist in the
Presidential Palace
and various ministries. It is foreseen by the
Ministry of Information and Culture
that all of this material will eventually be housed in the
National Archives
, and negotiations continue with the various stakeholders.
The
Afghanistan National Development Strategy of 2007
sets out the aim to produce a digital inventory of the collections of the
National Archives
, to conserve them and to improve the environmental conditions in which they are held. Furthermore it states that 'the National Archives will also extend their activity to keep and preserve archive material about Afghanistan's recent history and its intangible cultural heritage' (pp 18-19).
It is reported that provincial archives exist in Herat, Ghazni, Kapisa, Daikundi, Laghman, Baghlan, Maidan-Wardak and Sar-e-Pul, with 10 provinces having archival planning offices, with another six provinces in the process of establishing such offices.
One of the most important provincial archives will be the part of the new
Herat Provincial Museum and Archive
complex, housed in Qala Ikhtyaruddin and supported by the German government, and which is expected to re-open in Spring 2011.
The
National Film Archives
house a rich collection of film material, including material produced by
Afghan Film
, as well as 35mm films from the Soviet Union, Iran and other countries. The
Institut National de l'Audiovisuel (INA)
has provided technical and financial support in digitising the collection of the
National Film Archives
. Among other important archives of media material are the
Radio Afghanistan Archives
and the
Television Afghanistan Archives
, where material from radio and TV broadcasts made by
Radio-Television Afghanistan (RTA)
are held.
Use the navigation bar on the right to make direct contact with organisations and individuals working in the archives sector.